One of the things we used to eat before I was diagnosed was bread and cheese for dinner about once a week. Very simple: slices of bread with melted cheese on top. My wife adds barbecue sauce, but I'm not that keen on it.
First, breakfast, which is often eggs and coffee.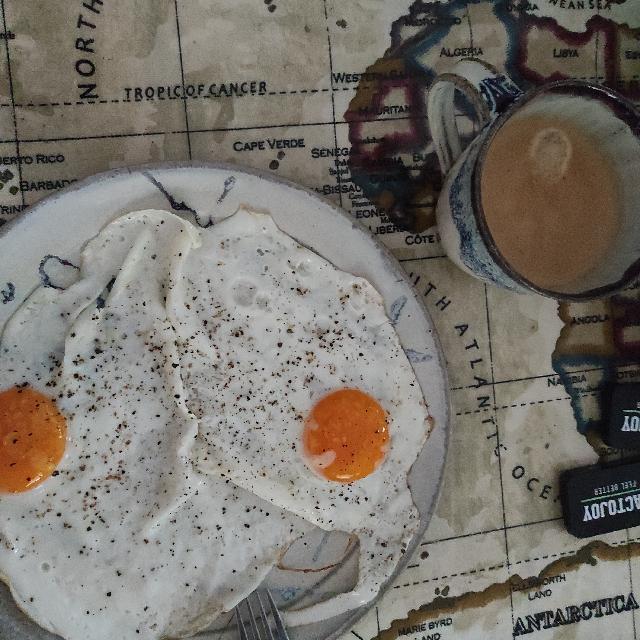 At lunch time, we had a huge cucumber, courgette, tomato, avocado, cheese, and fried onion salad to avoid getting hungry during the day. The bowls are deceiving: they're massive. But nothing in there is bad for diabetics.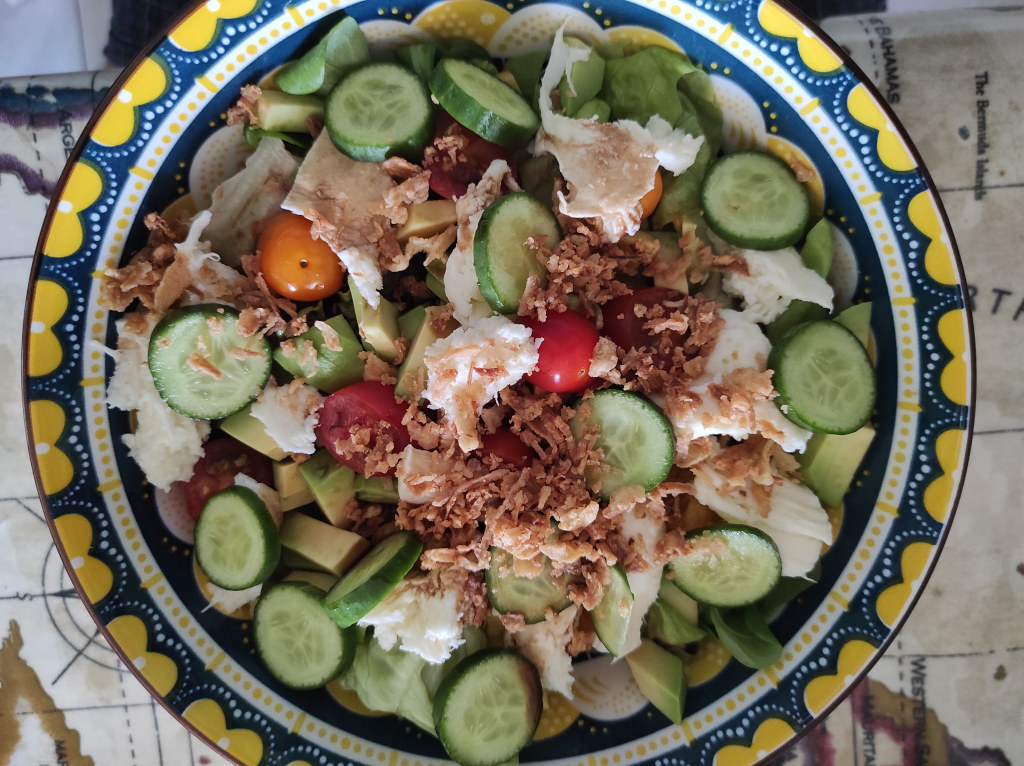 Then for dinner, we first had a small salad to mitigate the bread. It's not technically necessary since the bread isn't wheat-based, but it's always good to eat your greens first.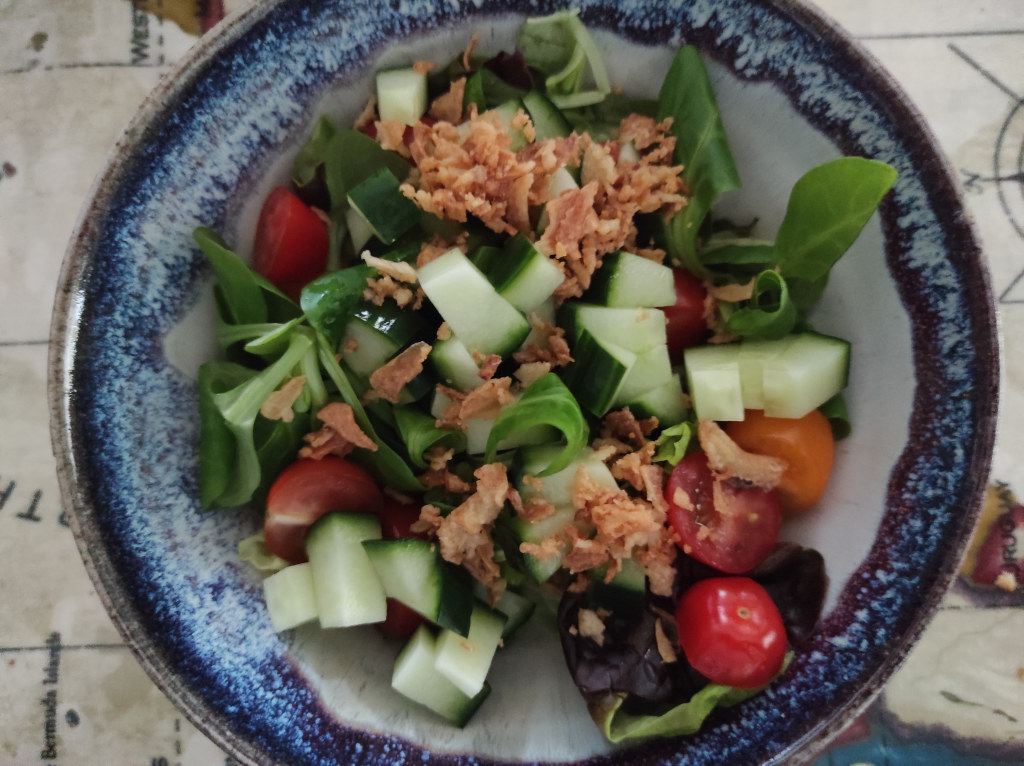 Then slices of "bread" with melted cheese on top.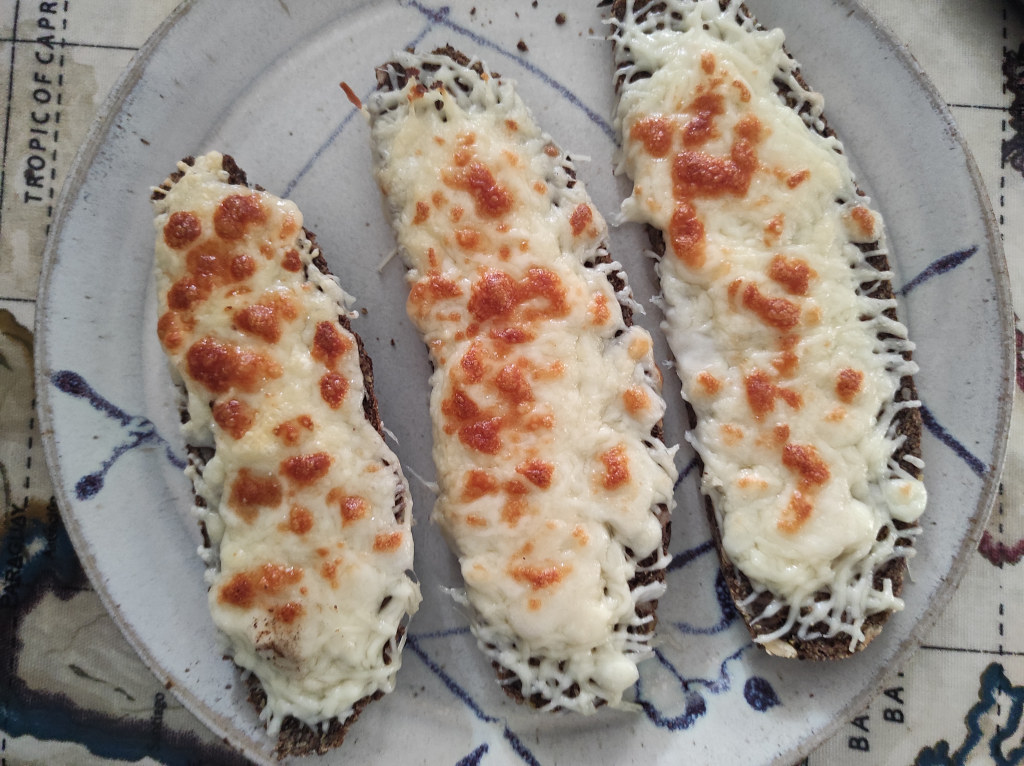 Finally for desert, we had homemade diabetic-friendly chocolate cake (beetroot-based) and a homemade diabetic-friendly Frappuccino (coffee, 0 sugar chocolate, ice, almond milk).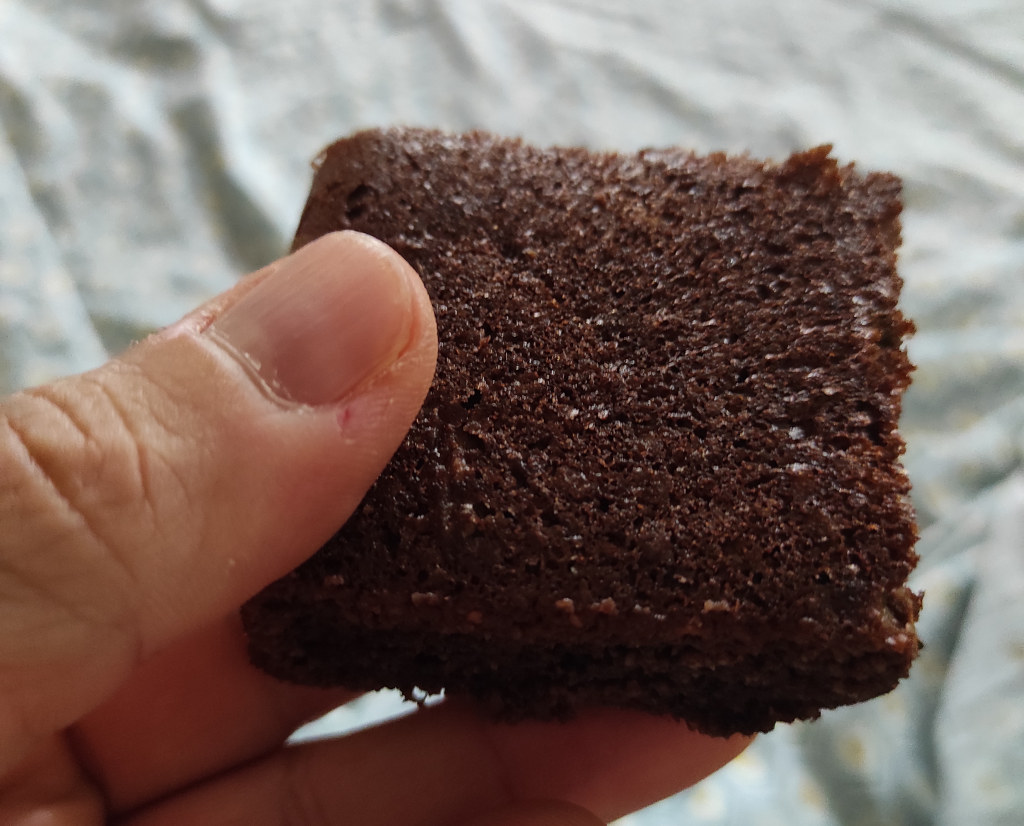 As a result of that day, my numbers were well controlled (even though I've been under a lot of stress lately, which made my average go up a bit).