As it's summer and it's hot (we often hover in the upper 30sC), we eat mostly salads at the moment. But it doesn't have to be boring, there are a lot of combinations you can use.
First, breakfast and the traditional eggs.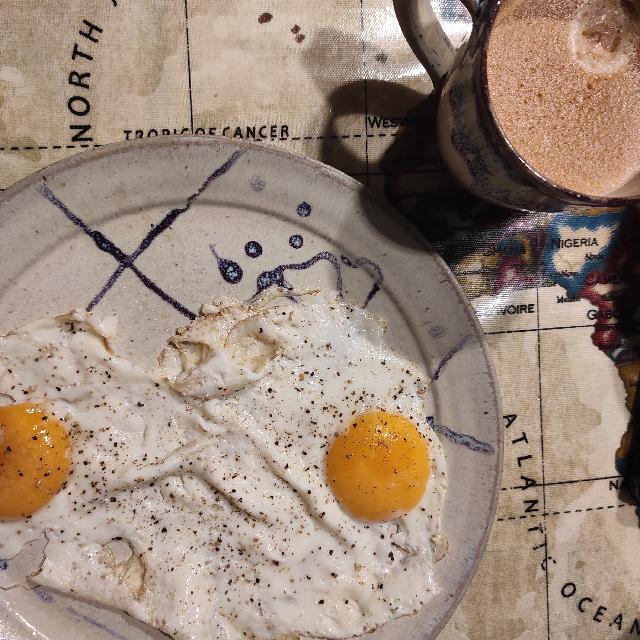 During the morning I took my blood pressure and it was 117/81. Pretty decent given that I had high blood pressure at the start of my diabetes.
Then at lunch time, I had the first salad of the day. Mostly red cabbage, tomatoes, yellow peppers, cucumber, and some seeds.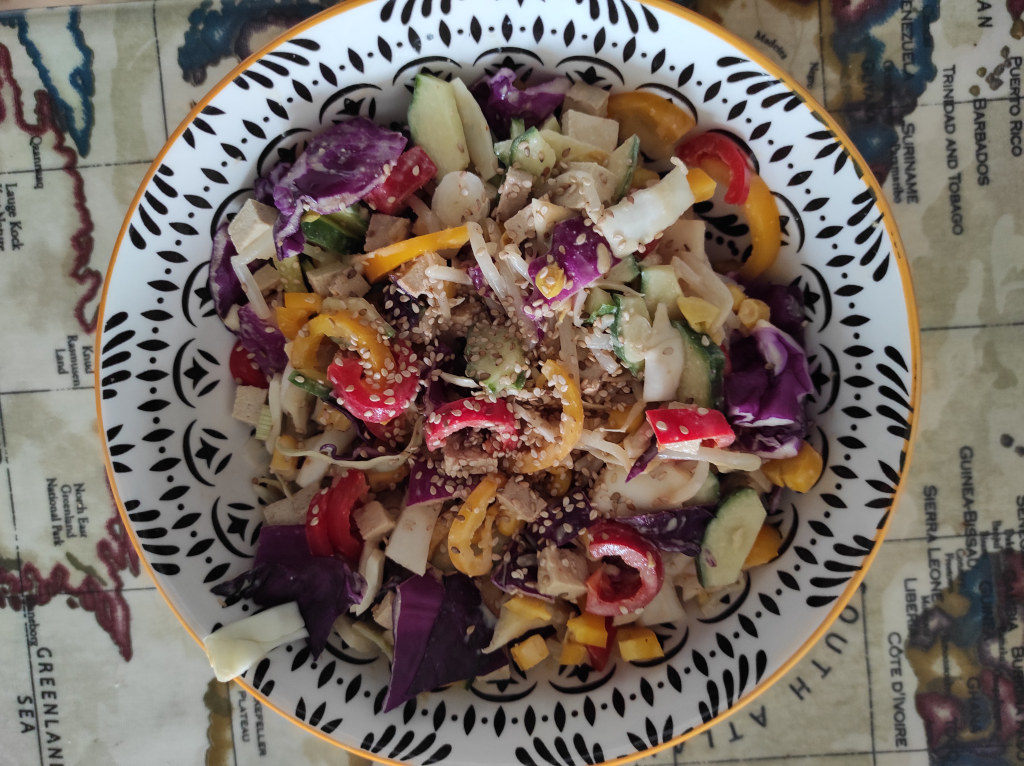 Then for dinner, I had the second salad of the day. This time, it was cucumber, avocado, red peppers, onions, and mozzarella.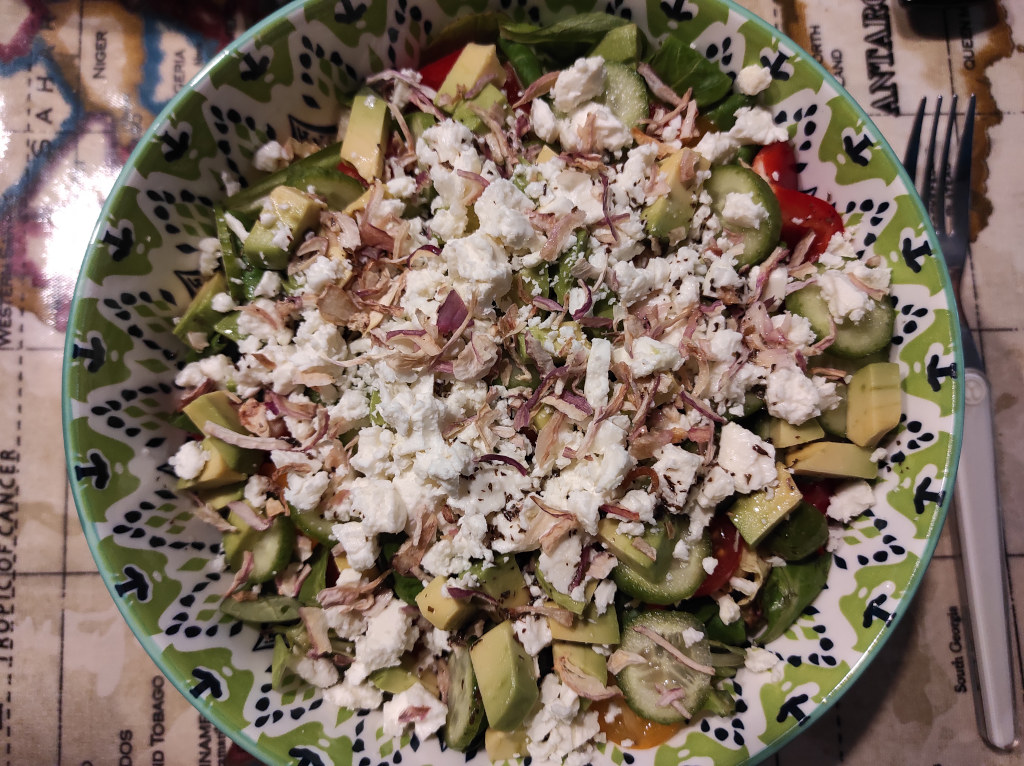 As expected, this sort of food is mild on the system.