One of my favourite Starbucks treats is the skinny lemon and poppy seed muffin, and because lemons are one of the few fruits good for diabetics, I love to make these little bites of citrus fun. I've adapted this from a traditional French yoghurt cake recipe.
Ingredients
150g of natural, unflavoured yoghurt
2 room temperature eggs
Tablespoon of coconut oil
100g of almond flour
Zest and juice of a lemon
40g of wholemeal flour
20g of psyllium husk
50g of Stevia, or your sweetener of choice
20g of Brown Stevia
10g of poppy seed
10g baking powder
Method
Pre heat the oven to 180C.
Zest the lemon with either a zester, or I use a potato peeler and a knife to cut into tiny pieces.
Melt the coconut oil in the microwave for 10 seconds or so, depending on the power of your machine, and mix in a bowl with the yoghurt, eggs and the stevia.
Mix the almond flour, wholemeal flour, baking powder and psyllium, sieve the dry ingredients into your wet mixture. Mix together, trying not to knock the air out of the dry ingredients too much. At this point add the lemon zest and juice from the lemon to the mixture.
Pour the mixture into your baking tray, you can either use parchment paper or grease with a small amount of oil/butter. I use an 8 x 21 cm tray, for information.
I cook it for around 40-45 minutes in my fan assisted oven. Use the old skewer test to ensure the cake is done, pierce the middle of the cake, if it comes out clean, it's done.
Leave for around 10 minutes to turn out, and cool on a cooling rack.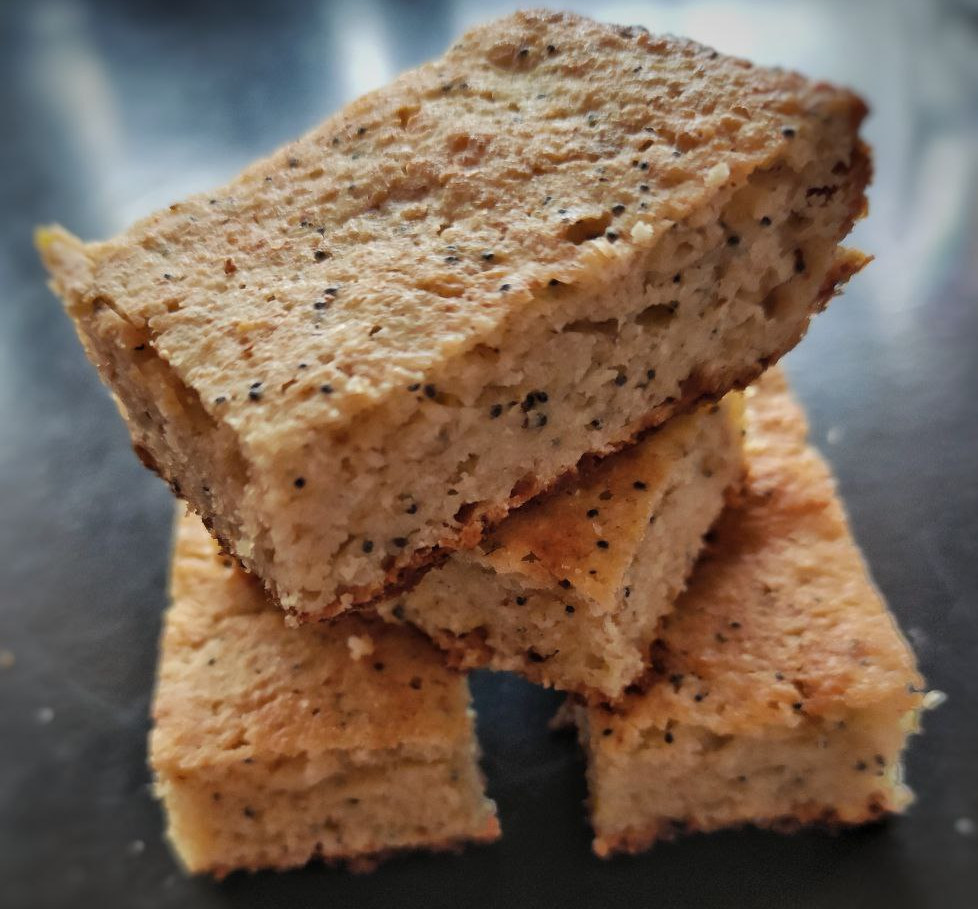 The effect of one lemon cake portion on my diabetic's glycemia was very controlled with an increase of 24mg/dl within 1 hour, down to baseline within 1.5 hour (measured away from a meal).