Lately I was in the South of Spain and we needed to have lunch while we were out of the house. Normally we rent self-catering accommodation so that we can control my diet. However, that time we had to be away for an appointment and we didn't have time to go back home for lunch. So we decided to to eat out, for the first time since my diagnosis.
There wasn't much choice around, so we settled on a pizza. There was a pizza place nearby that seemed to have good looking pizzas (I recommend that place, their pizzas are really good). Of course, that's not ideal for a diabetic: the pizzas are wheat-based and huge. But in a way it was an interesting experiment: my diabetes has been under control for several months, I stopped medication 5 months ago, why not run a stress test?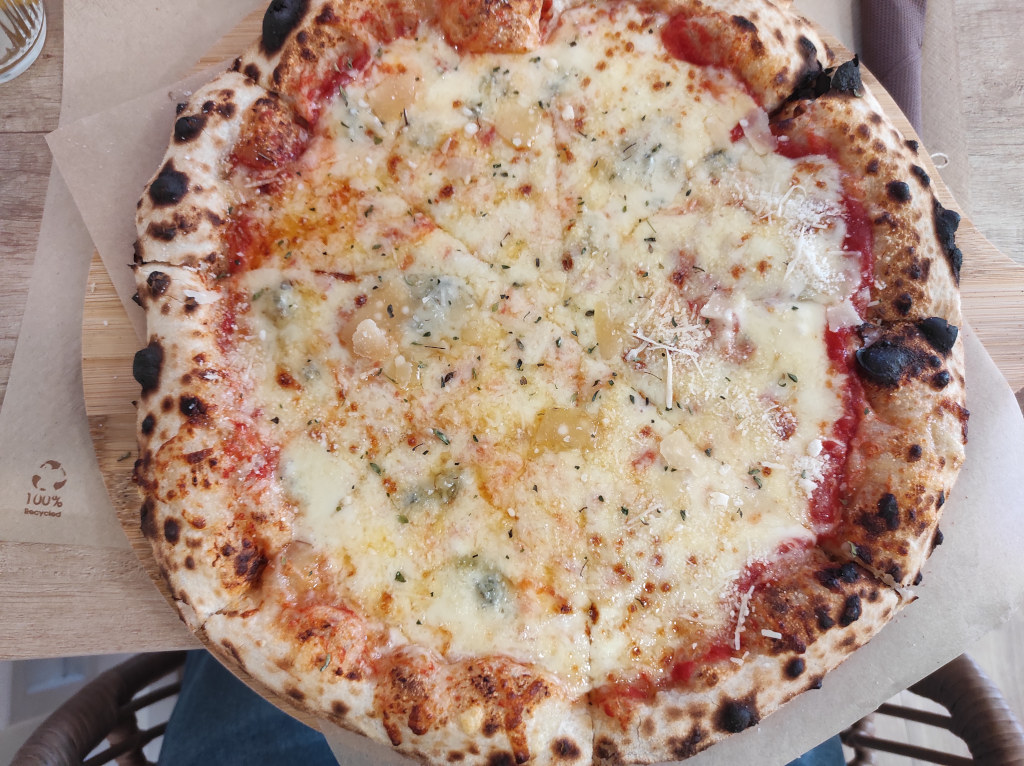 I couldn't take the number of measurements I normally do due to what I needed to be doing at the time, but the effect of that pizza was quite dramatic: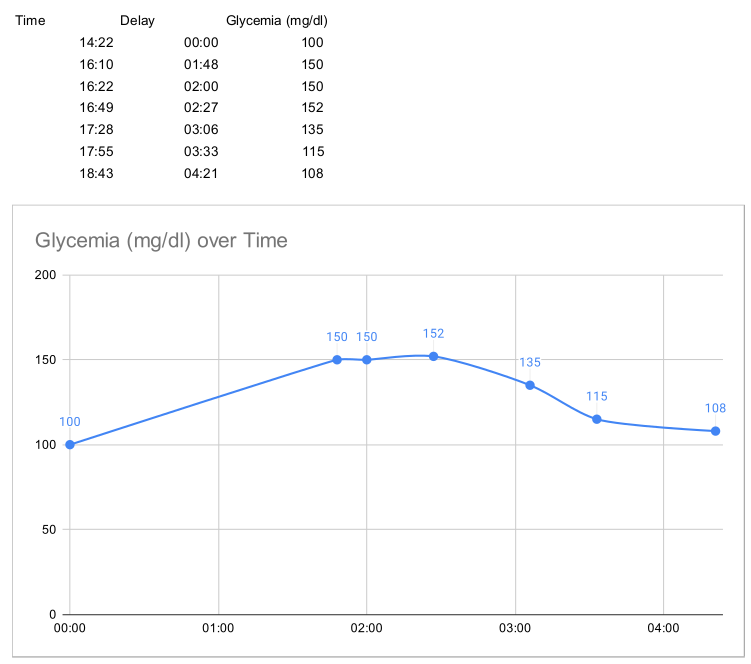 As can be seen, my blood sugar seems to have plateaued at about 150mg/dl. It hasn't been that high for many months. It stayed there for over 2 hours, then started to go down. After 4 hours, it was near normal again (a bit higher than normal, but there was a lot of driving involved, which causes stress, cortisol release, and increased blood sugar).
In a way, although my blood sugar was high, as it was a result of eating a lot of wheat without any pre-loading or any intake of green veggies, it wasn't that bad. No spike in the 200mg/dl+, and even though it stayed up longer than I would have liked, it only stayed over 140mg/dl for a little over 2 hours, which is about normal.
I wouldn't do that too often, it must have put a lot of stress on my pancreas, but it was an interesting experiment (and a tasty pizza).